Interruption with international impact after collision of two freight trains on 19 May
Since Thursday morning (19/05/2022), the Aschaffenburg-Darmstadt line between Babenhausen and Dieburg has been interrupted. After the collission of two freight trains in the early morning, several wagons of one of the freight trains derailed and one of the loco drivers died. A long-lasting investigation of the accident by the authorities is expected.
Total closure on the line is still in place. Start of single-track operations is anticipated from 16 June 2022, 5 am.
 International Freight Trains are rerouted via
Aschaffenburg-Frankfurt,
Würzburg-Kornwestheim,
Kassel-Hamm.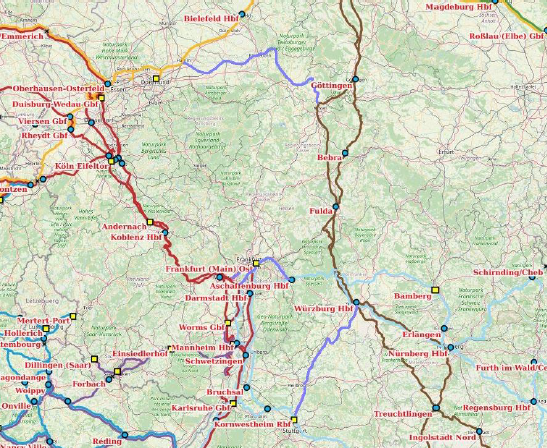 We will inform our customers about the further proceedings.
In case of any questions please do not hesitate to contact the ICM Coordinator of RFC Rhine-Danube: Zita Koops-Árvai, Managing Director via .